Read Knox


Realtor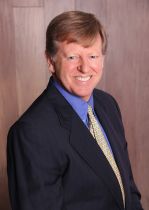 Residential Realtor with The One Group.
Read is a devoted family man and the father of five children and one grandchild all in the Baltimore area.
Read is a Residential Realtor and has experience in numerous businesses.
Single Family and Multifamily Residential Mortgage Banking, Licensed Life, Health , and Long Term Care Insurance, and Investment Broker.
Private Pilot, Aviation Education, Trucking, Natural Health, Professional Sports, and Frozen Foods,. Read is an avid athlete with a passion for Squash, Tennis, Skiing, Motorcycling, Polo, Hockey, Sailing and Travel. He is fascinated with Quantum Physics and ReDox Science and its ability to change our health through Bio supplementation and nutrition.
Read is also an International Best Selling Author three times , with one book reaching #1 International Best seller status in October 2014 on Amazon.com. and Kindle.
Representing Buyers and Sellers in Northern Batimore County is his specialty.
Read is a graduate of Yale University and is a Certified Professional Business , Athletic, and Life Coach.
Read Knox's Listings