Mike Barrick


New Home Agent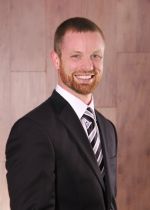 With over 16 years of real estate experience, Mike has found considerable success through relentless follow-up, a detailed focus on his customers' needs, and an all-around fun attitude. Mike has closed over $74 million worth of real estate sales in his career as a new home sales manager with a large focus on luxury single family homes and active adult condominiums throughout the Baltimore/Washington metro area. While the vast majority of these sales came through grass roots marketing and constant personalized follow-up, it was Mike's genuine way of managing customer expectations that led to referrals and an overall happy customer base.
Mike has earned numerous awards and accolades for his hard work and attention to the needs of his customers. They include being the 2003 "Rookie of the Year" for Builder's 1st Choice and the Home Builder's Association of Maryland (HBAM), receiving "High Volume Sales Recognition" from the HBAM in 2005, being the "Active Adult Sales Person of the Year" for Builder's 1st Choice in 2005 and 2006, and earning the distinction of being the 2006 "Salesperson of the Year" by Builder's 1st Choice.
In his spare time, Mike enjoys Star Wars, playing with his two little boys, coaching baseball and soccer, Star Wars, playing music, getting outdoors, and of course, Star Wars.
Mike Barrick's Listings
Sorry no listings were found.